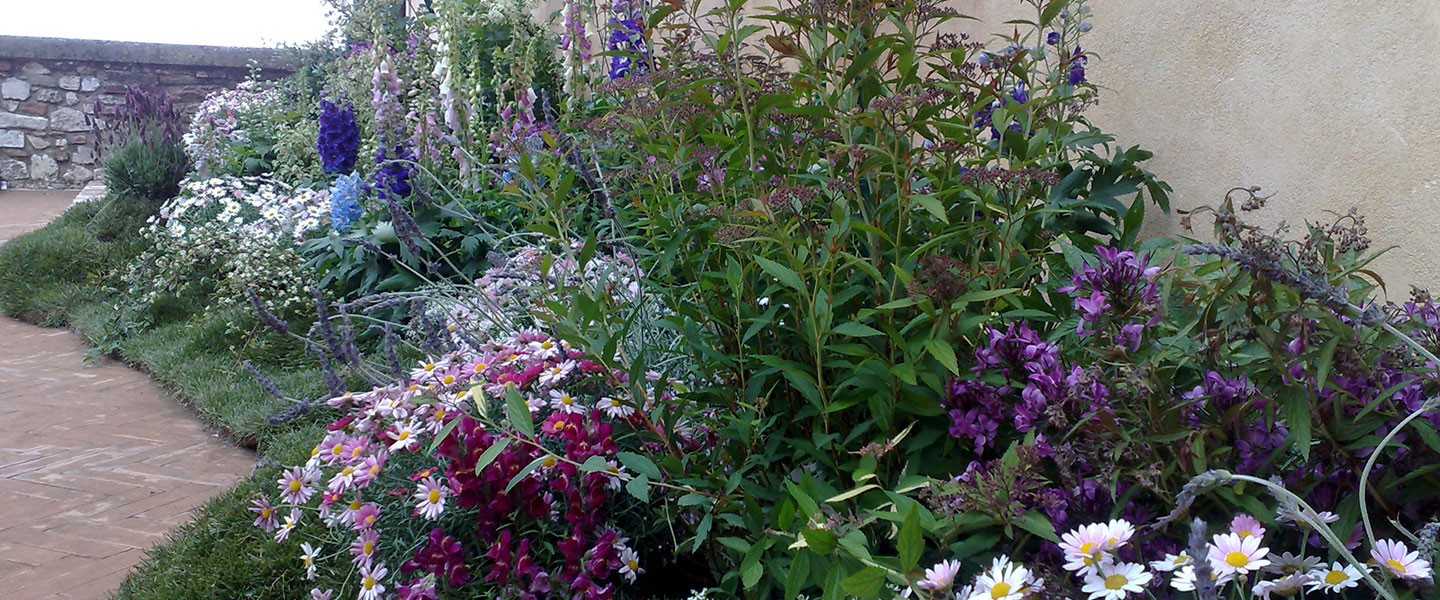 A three-day festival to fully immerse yourself in the scents and colors of plants, flowers and fruits. TodiFiorita: an exhibition of specialized floriculture that takes place in our city in May, this year in its tenth edition.
Every year, on this occasion, Todi is filled with plant and flower installations which enhance the beauty of its historical center. The squares and most picturesque corners are transformed into a lush garden with flower arrangements and displays. The program also includes many events, such as art exhibitions, live musical performances, workshops, theater shows and tastings.
In 2016 the organizers chose "Biodiversity and territory" as the theme of the event, to promote and highlight local plant varieties and animals. This goal was achieved with the involvement of local schools which were given the opportunity to adopt a rediscovered local variety of fruit tree.
More than fifty exhibitors are selected from the best nursery owners and specialists in the country, offering an insight into garden design and furnishings, not to mention handicrafts and themed publishing.
Our nursery has taken part in TodiFiorita since its first edition, presenting our products and contributing to the spectacular decoration of the city with original creations that have always received unanimous appreciation and public acclaim.